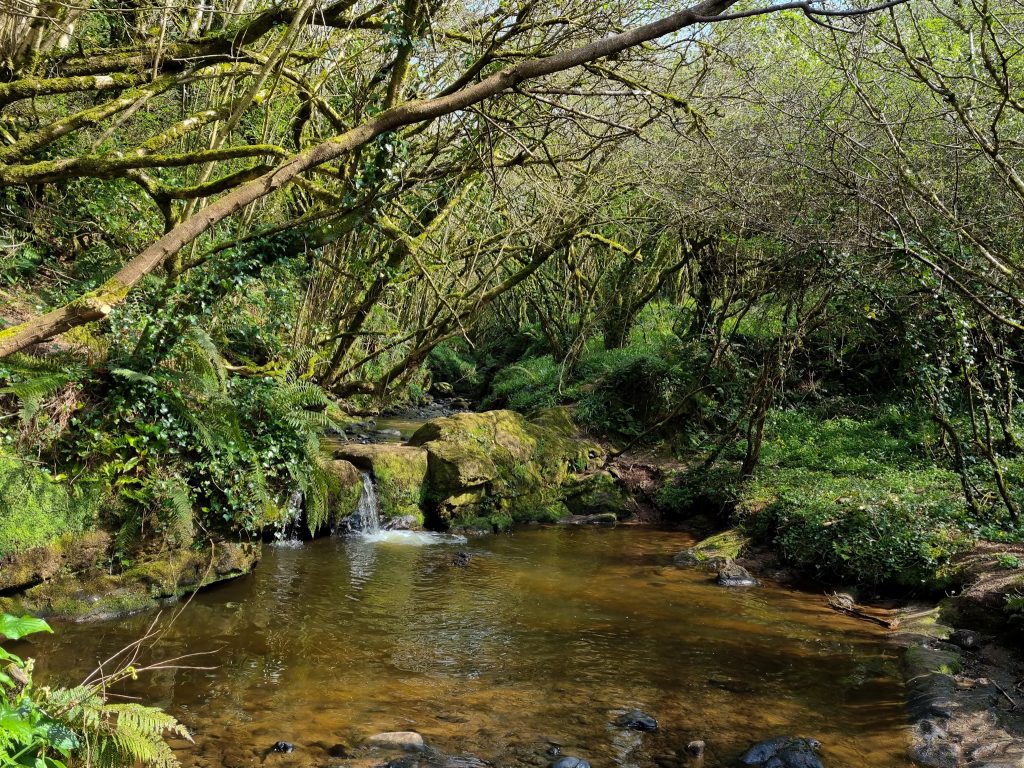 Minister Noonan launches EU Waters of LIFE project
The EU Waters of LIFE Integrated project was officially launched by Malcom Noonan TD, Minister of State for Heritage and Electoral Reform on Friday 29th April in Deebert House Hotel, Kilmallock, Co. Limerick.  The event was attended by a wide range of stakeholders from around the country.
Derek McLoughlin (Wild Atlantic Nature IP), Karl Cashen (LAWPRO), Bernie White (LAWPRO), Anne Goggin (Waters of LIFE IP) and Minister Malcolm Noonan at the official project launch.
Following the official launch by Minister Noonan, attendees were taken on field trips in the local area.  The Ballyhoura Development staff led one field trip, which took participants along the Molanna River walk, which runs beside the Keale River from Ballyorgan in Co. Limerick to Darragh in Co. Cork.  This is a beautiful walk that was developed by Ballyhoura Development group in partnership with local landowners.
Attendees enjoying the Molanna River walk, led by the Ballyhoura Development Group
The second field trip took participants to two unmonitored sites in the headwaters of the River Loobagh to examine the instream biology.
Minister Noonan with Ecologist Cormac McConiglely and Blue Dot Programme Manager Bernie White at the Loobagh Field Trip
Project ecologist Cormac McConigley explains what the instream biology tells us about the quality of the river water.
To celebrate the links between our environment and our cultural heritage, a social event was held in advance of the launch on the evening of 28th April.  Attendees were treated to a wonderful evening of songs, stories, tunes, dances and puppetry celebrating our natural environment.  They were taken on a musical journey along the rivers of Ireland – starting in the Liffey and ending up on the banks of the Lee.  You can view a video of the launch on our YouTube channel – https://www.youtube.com/watch?v=hQJUyDHr8Q8